In The Know
June's top stories from the business travel press
We identify the most pertinent news stories from the business travel press and offer our analysis of what this means for businesses. Think of it as your travel cheat-sheet for staying in the know! Not necessarily the headline grabbers, here are five articles we've found interesting and what they could mean for your travel programme.
Airline Supply - 'The Points' Guy'
British Airways is reviewing the possibility of ending all operations at London Gatwick Airport (LGW) .
With fewer planes and fewer scheduled flights, the airline could move all Gatwick flights to London's Heathrow (LHR) in order to protect its valuable Heathrow landing and take-off slots. With so many aircraft retired or stored already, it may struggle to operate enough flights from Heathrow to keep its slots. A possible solution is to move Gatwick flights to Heathrow which may have operational and connection efficiencies by operating all of these flights from one airport rather than two.
This would mean the leisure-focused flights traditionally operated out of Gatwick would be moved to the more business-focused Heathrow.
Gatwick airport is already among those hit hardest by the coronavirus outbreak, losing up to 92% of its daily passenger flights, with Virgin Atlantic already leaving the airport and Norwegian long-haul ceasing operations.
With slots likely up for grabs at Gatwick for the foreseeable future, this could see more low-cost flights being launched from Gatwick. While easyJet already has sizeable operations at the airport, more slots could see the likes of Wizz Air or even Ryanair increasing their limited Gatwick operations.
Our Analysis & Recommendations
Identify all domestic and european flights pre pandemic which were operated by BA.
Start planning transferring these to heathrow, looking at rail options to serve travellers to heathrow.
If applicable, renegotiate contracts with BA to offset your increased costs.
Keep an eye out on new low cost players operating out of Gatwick to potentially transfer share.
Duty of Care - 'BTN'
Concur Research, conducted by Wakefield, polled 3,850 business travelers in 25 worldwide markets between April 15 and May 10, 2021.
Flexibility ranked as the most vital consideration for business travelers canvassed in the poll, with 72 percent of respondents citing that as a top priority—outpacing even policies to ensure that themselves, colleagues and clients are vaccinated, which were cited by 62 percent of respondents.
700 travel managers, 99 percent said they expect their job to become more challenging over the next 12 months compared to the previous 12.
The main challenges managers expect to face include communicating and ensuring compliance with new and revised travel policies (cited by 60 percent of respondents), handling last-minute booking changes and cancellations (53 percent) and navigating changes to government regulations regarding travel (51 percent).
Our Analysis & Recommendations
Survey your travellers and travel manager to identify their own needs.
Consider replacing preferred suppliers with price caps which allow travellers to select their own preferences.
Reinforce importance of travel management company for duty of perspective.
Use travel management company to support with policy advice.
Allow offline bookings to get agent expertise.
Business Travel Demand - 'Fox Business'
Financial firms have been the biggest proponents of getting back to the office — but even as they seek to bring employees back to headquarters, they have yet to fully resume travel-heavy initiatives such roadshows for initial public offerings. Likewise, most conferences and investor relations meetings, which previously accounted for a significant amount of travel, remain online.
Industries like consulting and law that required extensive travel aren't even close to where they were before the coronavirus shuttered travel.
Amazon and Google each saved more than $1 billion on travel costs last year as the pandemic halted business trips. Saving that kind of money will be hard to give up. But others believe once some companies commence business.
PMorgan notably has been pushing bankers to get back on the road. At the WSJ CEO Council in May, Jamie Dimon said, "There are a bunch of clients who gave business to somebody else because the bankers from the other guys visited and ours didn't. OK, well, that's a lesson."
Our Analysis & Recommendations
Remote conferencing was viable when competitors were forced to follow suit.
Peer benchmark your business to competitors to ensure not being left behind.
Calculate ROI based on new business, client retention, employee productivity/retention, innovation, speed of delivery.
Amend policy to include specific guidance on permissible travel.
Travel Restrictions - 'TLFL'
Today, 32 countries exempt travellers from quarantine and 27 from testing if fully vaccinated. The failure to adopt a similar approach risks the UK falling further behind the EU's reopening of international travel, including the critical transatlantic market.
Fully vaccinated travellers should be exempt from testing or self-isolation on arrival into the UK from green or amber countries, with verification possible via the NHS App.
Where PCR tests are required for travel from high-risk destinations, there needs to be a genuine effort by government to drive down the cost of testing, by removing VAT and reducing the cost of NHS PCR tests to better stimulate the market. The lack of progress in this regard since the reopening of international travel on 17 May is both bewildering and disappointing.
Our Analysis & Recommendations
Perform an analysis of your top routes based on restrictions that exist today and the purpose of travel to those routes.
Easier to reduce internal meetings while accepting external facing meetings offer valuable return on investment.
Source provider for PCN tests and offer policy on expensing.
Survey staff to confidentially disclose vaccine status to identify potential gaps for covid passport implementation.
Low Touch Technology Trends - 'Raconteur'
According to a Kayak 2019 survey, 47% of British adults hadn't set foot inside a travel agency for a decade. One-fifth of respondents had never used one at all – a figure that grew to one-third for under-35s. Instead, travellers have hundreds of online booking tools (OBTs) at their disposal.
When it comes to providing reassurance, through aspects such as digital vaccine passports; passenger locator forms; a contactless airport experience; and regular notifications and updates, tech will be vital in enabling hotels and resorts to deliver services in a legally compliant way.
Our Analysis & Recommendations
Ensure travel management company has app based booking technology.
Survey preferred supplier list for new apps and train travellers.
Identify top airports used and research app available and train travellers.
Identify top routes and research where COVID19 passports are available required.
LATEST FROM THE BLOG
Explore our most recent articles, covering the latest topics from the best in the business…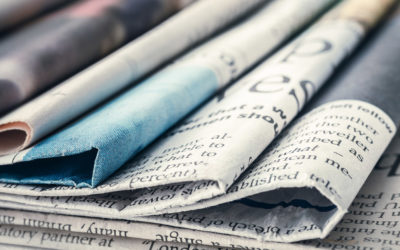 We identify the most pertinent news stories from the corporate travel press and offer our analysis of what this means for businesses. Think of it as your travel cheat-sheet for staying in the know!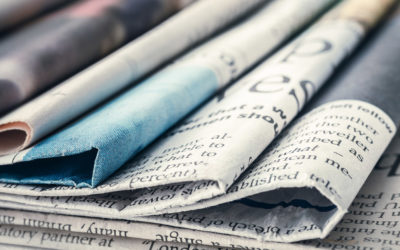 The most pertinent news stories from the business travel press and our analysis of what this means for businesses. Think of it as your travel cheat-sheet for staying in the know! Check out four news stories which grabbed our attention this month.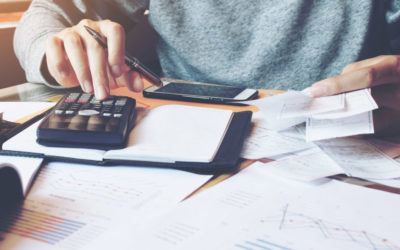 Given that many business-to-business and technology companies performed remarkably well during the COVID-19 pandemic, it'd be easy to say that Zoom has killed business travel. But the evidence shows the opposite.
GET IN TOUCH
TAKE THE FINAL
STEP TO BETTER TRAVEL TODAY