In The Know
July's top stories from the business travel press
We identify the most pertinent news stories from the business travel press and offer our analysis of what this means for businesses. Think of it as your travel cheat-sheet for staying in the know! Not necessarily the headline grabbers, here are four articles we've found interesting and what they could mean for your travel programme.
BBC - 'Digital Health Passports'
BA and VS will trial fast-track lanes at Heathrow airport for fully-vaccinated arrivals.
The trial, due to start this weekend, will allow passengers who are fully vaccinated and are travelling on selected flights to Heathrow from Athens, Los Angeles, Montego Bay and New York to show proof of their vaccination status.
Those taking part in the trial will still have to follow all the rules according to the government's traffic light system; book all the required tests and quarantine if they come from an amber list country.
People taking part will be able to use a dedicated arrivals lane at the UK border.
It is hoped the trial will "reassure" the government that airlines and airports can check vaccine status away from the border, which would reduce pressure on UK immigration halls.
The trial will accept internationally recognised vaccination credentials including the NHS app, CDC card, US state-level digital certification and the EU digital Covid certificate.
Our Analysis & Recommendations
Employers are increasingly considering the potential benefits and problems of COVID travel certificate systems. Questions to ask include:
Who exactly in the organization may require proof of their COVID-19-related health status, and for which travel and immigration purposes?
What access do people in the organization have to vaccines and healthcare (depending on, for example, their nationality, country of residence, their age, income and beliefs)?
Does a particular system sufficiently address international data management laws and the privacy concerns of users?
Which systems facilitate the organization's specific international travel and immigration requirements?
Which systems meet broadly recognised standards, yet are resilient and flexible enough to adapt to the ongoing development in scientific understanding of COVID-19 and rapid changes in government requirements?
As these systems continue to be developed in response to the COVID-19 pandemic, employers are likely to encounter these and similar issues in planning their global immigration and business travel programs.
Edition - 'Hotel Pricing'
Hotel Prices – Up about 44% at the end of June compared to a year earlier, according to data from hotel research firm STR.
Air fares – They were 24% higher in May than in the same month last year, according to the Consumer Price Index.
Even so, many of the prices are still below where they stood in the summer of 2019, six months before the outbreak of the Covid-19 pandemic brought demand for travel to a near halt and sent prices plunging.
The averages disguise some even bigger increases in vacation destinations.
He said that in locations which depend on business travel, such as London, Signapore, New York, Chicago and Washington, prices are still well below 2019 levels, since business travel has been much slower to return than leisure travel.
That suggests fare increases for leisure travelers are likely even greater than the overall numbers show,
Popular vacation destinations have hotel prices already going above 2019 levels. In Orlando, prices are up 6%, and in
Miami they've jumped 48% during the week ending June 26 compared to the same time two years ago. But if you're going to New York City, traditionally a center for business travel which also has yet to reopen Broadway shows, a major tourist draw, hotel prices are 25%
Rental car prices, which have not only soared 110% from a year ago to record levels, but are 70% higher than even the pre-pandemic prices, according to the May Conumer Price Index.
Our Analysis & Recommendations
Prices in 2020 are largely irrelvant as travel providers struggled to adjust supply – and therefore costs, to demand. That has since levelled for airlines in particular who have adjusted the number of flights, and more probably struggling to scale up.
Therefore, my advice is to avoid benchmarking against 2020. COmpare your against live dynamic fares.
In addition to the above, unless you have 250 room nights per annum or more, opt for dynamic rates rather than fixed negotiated discounts.
Finally, with car rental book well in advance and open your policy to rail other means of transport in areas which COVID 19 case rates are low.
The Guardian - 'Travel Restrictions'
Overseas business leaders will no longer need to quarantine when arriving in England if their trip is likely to be of significant economic benefit to the UK, the government has announced.
Considered to be having a greater than 50% chance of creating or preserving at least 500 UK-based jobs.
Business leaders visiting England will need to take a Covid-19 test before arriving, take further tests on arrival, and tell the government they intend to use the exemption, before receiving a letter of confirmation.
Our Analysis & Recommendations
The exemption covers 2 types of senior executives (where they are undertaking qualifying activities in England). These are:
multinational executives – executives based overseas who are part of multinational firms and visiting their UK based subsidiaries or branches
international executives – executives of overseas companies normally based overseas who are seeking to undertake exempt activity in England related to either:
making a financial investment in a UK based business
establishing a new business within the UK
Complete a Business, Jobs and Investment Exemption Notification form. The form will ask you for your details, including the name and address of your employer and why you are applying for an exemption. This form must be completed for each individual seeking to use the exemption.here Business, Jobs and Investment Exemption Notification form.
McKinsey & Company - 'Travel Trends'
Around 30 percent of executives in a recent survey say they have not heard about specific plans for corporate travel after the pandemic, while another 28 percent described their companies' plans as vague.
Four travel profiles exist:
Never Left – On one end of the spectrum, employees for whom travel is deemed essential for conducting business resumed their trips as soon as lockdowns eased.
Never Returning – On the other end, business travelers that contributed to one-fifth of business travel spending in 2019 present an enticing opportunity for corporations to permanently slash their corporate-travel budgets. Digital adopters who are able to maintain high levels of effectiveness while working remotely may never return to corporate travel.
FOMO (Fear Of Missing Out) – The bulk of business travel (60 percent of business-travel expenditure in 2019)—which will likely drive the rebound of corporate travel—will be fueled by the FOMO segment: those traveling to cultivate important client relationships. Small and medium-size enterprises (SMEs) will likely increase corporate travel at much faster rates, as they are not subject to the heightened approval process that large enterprises have to follow. SMEs are likely to trigger a domino effect where one company's resumption of business trips will catalyze its rivals' return to work-related travel
Slow adopters – This segment consists of workers in relatively noncompetitive industries and roles; it contributed 5 percent of total business-travel spending in 2019. These corporate travellers tend to come from the public sector, professional associations, and nonprofits.
Speed of recovery for sales meetings first, conferences last.
Our Analysis & Recommendations
Don't be the 60% FOMOs who are simply waiting for others to travel first. As a business you would not do that with developing products, therefore, why would you be prepared to be left behind in terms of competition meeting your prospects and clients.
So, work with your travel management company to provide aggregate spend data for each industry.
Identify your top destinations and access major public-health updates for their unlocking of COVID so you are ready as soon as it is available.
Traveller surveys – conduct regular traveller surveys to identify your community's willingness to travel and work towards unblocking any barriers identified within your scope.
Contact your preferred travel partners to gain information on inventory schedules and pricing to ensure you can budget accordingly.
LATEST FROM THE BLOG
Explore our most recent articles, covering the latest topics from the best in the business…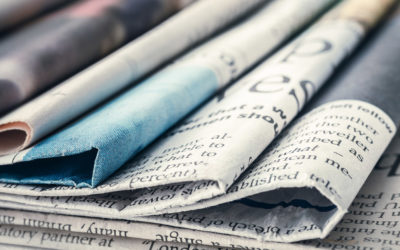 We identify the most pertinent news stories from the corporate travel press and offer our analysis of what this means for businesses. Think of it as your travel cheat-sheet for staying in the know!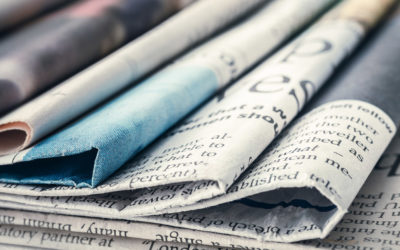 We regularly identify the most pertinent news stories from the business travel press and offer our analysis of what this means for businesses. Here are five articles recent articles that could affect your travel programme.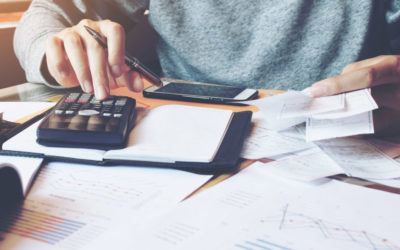 Given that many business-to-business and technology companies performed remarkably well during the COVID-19 pandemic, it'd be easy to say that Zoom has killed business travel. But the evidence shows the opposite.
GET IN TOUCH
TAKE THE FINAL
STEP TO BETTER TRAVEL TODAY