In The Know
August's top stories from the business travel press
We identify the most pertinent news stories from the corporate travel press and offer our analysis of what this means for businesses. Think of it as your travel cheat-sheet for staying in the know! Not necessarily the headline grabbers, here are four articles we've found interesting and what they could mean for your travel programme.
GOV.UK - Covid Testing Centres Sanctioned by Government
82 companies – which make up around 18% listed as offering day 2 and day 8 tests – face being removed from the GOV.UK list if they advertise misleading prices.
GOV.UK to be updated to reflect true cost of travel tests this week.
57 companies to be removed as they no longer exist or do not provide a relevant testing service.
Regular spot checks will be introduced to ensure prices are accurate and providers are legitimate.
Our Analysis & Recommendations
Don't rely on the Government approved list as there has been problems with supply as well as pricing.
Leverage your TMC to secure the most reliable providers.
McKinsey & Company - Public Transport
COVID-19 lockdown restrictions clearly had an impact on lifestyles and commuting patterns in 2020. Many people stopped traveling to work completely. People who relied on private cars, as well as those who used public transport, actually increased their use of private cars, even as the overall number of trips dipped (Exhibit 2). And in some cities, staff shortages and declining revenue from lower passenger usage led to reductions in service frequencies to avoid fare increases.
Our Analysis & Recommendations
In European, Asian and Pacific continents there is little need for travellers to continue with private car use, we recommend returning to public transport friendly policy rules. Where private car use, set a policy for use of electric/hybrid vechiles and/or consider using fleet contracts for frequent travellers, while having strict 20-45p per mile fuel allowances.
BTN - Delta partners with Thalys to offer 'Air + Rail'
Delta Air Lines has partnered with high-speed rail supplier Thalys to provide passengers flying to Amsterdam connections to Brussels and Antwerp.
Travelers booking through Delta's direct channels who have Brussels or Antwerp as a destination will see Delta's new "Air+Rail" package, which can be booked in the same manner as a flight. Travelers then can use their ticket confirmation to get their boarding pass for the rail segment through the AccesRail website or pick up their ticket at the train station window upon arrival.
Our Analysis & Recommendations
As a result of publicly funded bail outs, many mainland European airlines have had to reduce or in some cases, totally remove domestic flights in place for high speed rail.
This should be viewed as a positive as it not only reduces carbon footprint, the traveller can book a ticket encompassing ground transportation (rail and coach) all in one air ticket with all the protection of flexibility and ease of use in terms of automatic luggage transfer.
My recommendation is to search for the specific town you wish to travel into rather than airport code to access such fares.
BTN - Supplier Negotiations for SMEs
Procuring travel as a small- or midsize enterprise even in the most stable times can be a bit of a tricky proposition. Companies of this size don't always have the scale to drive global, countrywide or chainwide deals and often must closely analyze their travel patterns and history to be able to weigh the prospect of a negotiated deal versus the utility of a supplier's standard program for SMEs.
Attempting to negotiate a volume- or share-based contract for 2022 could prove thorny, especially considering a covid variant could well jeopardize, for example, airlines' network expansion plans.
There's enough uncertainty that some SMEs for 2022 will roll over 2021 contracts (themselves in some cases rolled over from 2020), rely on rates negotiated by their travel management companies or avail themselves of suppliers' dedicated SME rate programs in lieu of a full-on contractual negotiation.
Our Analysis & Recommendations
It's natural to think a discounted corporate deal with a supplier is the ideal, but it's seldom the case for SMEs. Remember for every corporate contract you procure, is a corporate contract you have to dedicate resouces to manage.
Firstly consider whether you have the experience to negotiate with suppliers, redundancies meant travel functions were seconded to other departments, therefore outsourcing this function to a specialist would provide the skill to benefit a return on investment.
Also assess your organizations' back-to-office plans and whether they will affect Covid-era travel restrictions and policies. i.e. what departments are travelling, to what level and whether home working has replaced / closed offices.
It is very unlikely you an SME will meet the threshold for tailored discounted air fares, So leverage the standard business programs offered by most major airlines that include discounts, upgrades and other perks, while discussing with travel management companies how to dovetail theiir negotiated air rates that corporate clients often can use.
In terms of hotel, occupancy levels in major cities are not expected to return until 2022 at the earliest, I would recommend using your TMC's preferred rate programme unless you can offer 200 room nights or more.
LATEST FROM THE BLOG
Explore our most recent articles, covering the latest topics from the best in the business…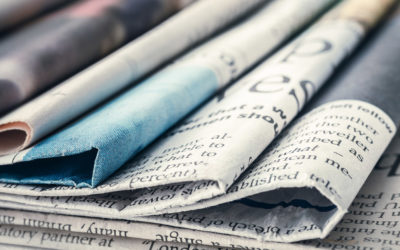 The most pertinent news stories from the business travel press and our analysis of what this means for businesses. Think of it as your travel cheat-sheet for staying in the know! Check out four news stories which grabbed our attention this month.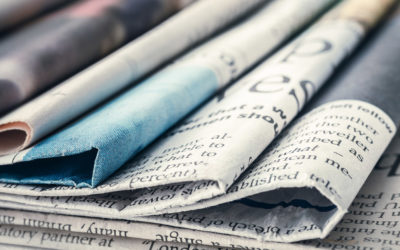 We regularly identify the most pertinent news stories from the business travel press and offer our analysis of what this means for businesses. Here are five articles recent articles that could affect your travel programme.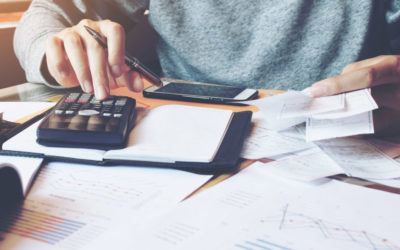 Given that many business-to-business and technology companies performed remarkably well during the COVID-19 pandemic, it'd be easy to say that Zoom has killed business travel. But the evidence shows the opposite.
GET IN TOUCH
TAKE THE FINAL
STEP TO BETTER TRAVEL TODAY